Senior Vice President, Assessment Services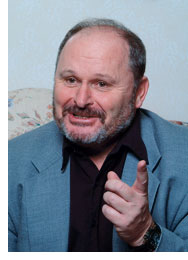 Mike is responsible for overseeing Applied Research's individual and group assessment programs and services, as well as the design and implementation of new products and services for use worldwide. He has a unique combination of international and talent development expertise gained from nearly thirty years of professional experience in the United States, Middle East and throughout Europe. Prior to joining Applied Research, he was responsible for training, recruitment, employee development and resource planning at Cleveland, Ohio-based Sohio Oil.

Earlier in his career, Mike ran a large training organization for offshore oil exploration and gas liquefaction companies in the Arabian Gulf during a period of major change following nationalization. Subsequently, he held other talent development positions including head of HR for British Petroleum Ventures, where he played a key role in the establishment, acquisition and sales of a group of small to medium-sized companies in a range of different industries in the U.K. After that, he was responsible for establishing BP Detergents International and BP Nutrition, both of which had operations throughout Europe. Immediately prior to his relocation to the U.S. 16 years ago, he was responsible for providing the full-range of HR and talent development services to BP Oil International's global marketing and refining businesses.

Mike holds an honors degree in business studies from the University of Portsmouth, England and is a Fellow of the Chartered Institute of Personnel and Development.