Executive Coach
Applied Research Corporation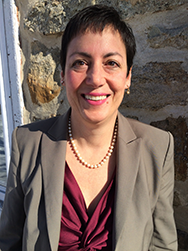 Kathy Bittner has been an Executive Coach at Applied Research Corporation for twenty years. She has over thirty years of internal and external global consulting experience. She specializes in leveraging senior executives' leadership potential and performance. Her specific area of expertise is leadership development including executive assessment and executive coaching and development.

Kathy's principles and beliefs as a consultant lie in her ability to carefully integrate assessment data to foster a new awareness in leaders that assists them in making well-crafted specific behavioral changes. Her focus is to coach executives for increased effectiveness to be stronger leaders after identifying specifically what and how to change their behaviors in order to achieve their business goals. She has worked extensively with clients in healthcare/sciences, technology, financial services, family businesses, pharmaceuticals, chemicals and international oil, telecommunications, utilities, manufacturing, construction, food service, and not-for-profit environments. Within the healthcare services arena, she has coached key senior leaders and physicians with a focus on leveraging their leadership strengths and improving a few targeted development areas. She also has assessed healthcare executives for selection, promotion, or development purposes in order to grow and develop the business. In addition, she has held numerous focus groups with physicians to assess what is working and what is not with regards to performance management within their hospitals.

A sampling of healthcare/pharmaceutical assessment and coaching clients include: NewYork-Presbyterian Hospital, Apria, Baylor Health Care Systems, Western Connecticut Health Network, Lehigh Valley Health Network, Catalent, Merck, Novartis, Pfizer, Johnson & Johnson companies (Janssen, Janssen Biotech, Ortho McNeil, Ethicon, Cordis, and Centocor/Ortho Biotech, Warner Lambert, and Parke Davis).

Kathy holds a Ph.D. in Industrial/Organizational Psychology from The Pennsylvania State University, an MA in Industrial Psychology from Fairleigh Dickinson University, and graduated Cum Laude and Phi Beta Kappa with a BA in Psychology from Bucknell University. She has served as an adjunct faculty member of four universities in Pennsylvania. She is a member of the Society for Industrial and Organizational Psychology, the American Psychological Society, and the American Psychological Association and has presented numerous professional presentations.